Peregrine Travel Centre SA is a South Australian owned and operated travel agency, and has been in business for over 33 years. Click here to see all our travel services.
We are a full service travel agency and can help with all travel requirements including tours, independent experiences, airfares, hotels, car hire, travel insurance, cruises and more, from all the travel brands you love.
We are also a Peregrine and Intrepid Tour Specialist, with over 30 years association with Peregrine Adventures and the Intrepid Group.
With 7 staff we have every continent covered, including those off the beaten track.  Sightseeing holidays all over the world, trekking in Nepal, walking in Europe, exploring the Galapagos, trekking and touring in South America, safaris in Africa, expedition and leisure cruising the world's seas, tackling the Kokoda track or going to the ends of the world; Arctic and Antarctica, we have been there! We believe in adding value to our clients experiences by having staff that have travelled to all continents of the world. Our consultants are always travelling so we can bring to you first hand destination knowledge.
We pride ourselves on our personal experiences; our agents are amongst the most well-travelled in Adelaide.

OUR TEAM
AFTA and ATAS Travel Accredited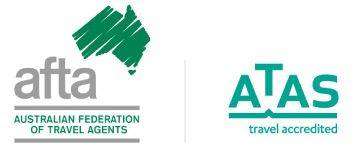 Proud Supporters of:
Intrepid and Peregrine Specialists
South Australian Owned and Operated Business