A journey to the end of the earth, where no two voyages are the same.
If you are travelling to either the Arctic or Antarctica, you will want to speak to someone that has been there.
Peregrine Travel Centre Adelaide has five consultants that have visited this region and can offer first hand knowledge and advice to ensure you get the most from your once in a life time journey!
With 5 staff that have been to Antarctica and or The Arctic, we are the polar specialists in Adelaide.
Most recently Louise travelled with Peregrine on the Ocean Diamond in December 2014.
To get you started, take a look at our video and travel tips below, then call us on 08 8223 5905 or email [email protected] for an appointment to discuss your adventure.
Travel Tips
Antarctica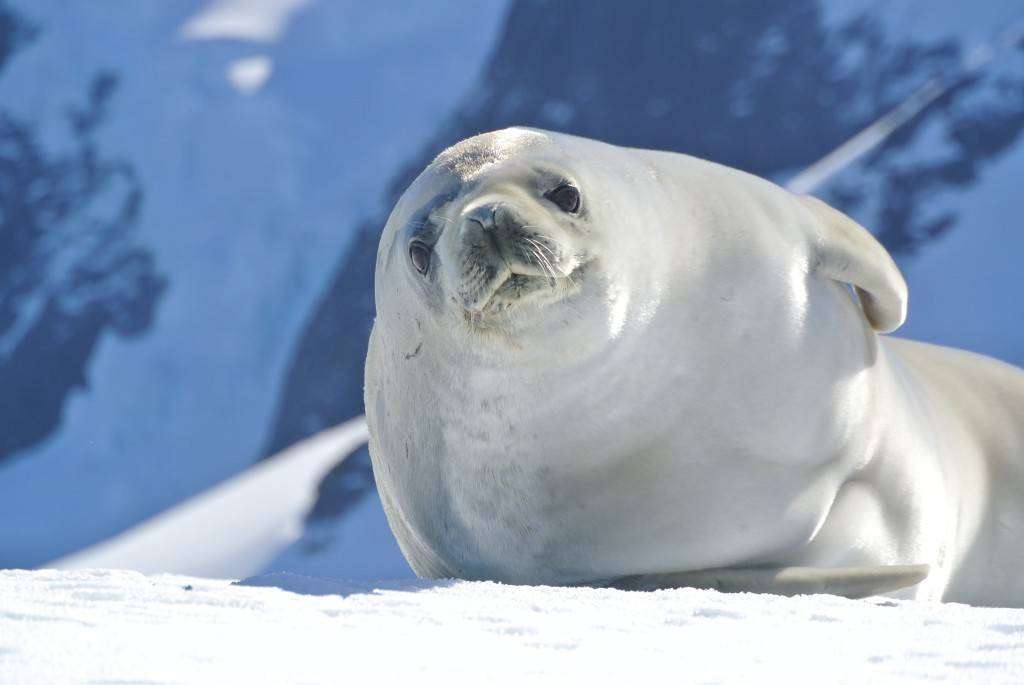 Best times to travel November – March (Antarctic summer time)
Most expeditions depart Ushuaia, located at the southern tip of Argentina (Some departures from New Zealand)
Wildlife highlights will include: penguins, seals, whales
Activities can include sea kayaking, zodiac excursions, camping, hiking, photography, wildlife and ornithology
The Antarctic Peninsula is the most accessible, and prettiest part of Antarctica. It also has the highest concentration of wildlife on the continent.
Sailing towards the Antarctic Peninsula brings the opportunity to see icebergs – the rugged mountainous western coast is flanked by ancient glaciers and massive ice shelves.
Falkland Islands and South Georgia itineraries take in the wildlife and history of the sub-antarctic, these spectacular voyages offer the ultimate Antarctic experience.
Antarctica with Peregrine
If you choose to travel to the Antarctica on a Peregrine tour voyages range from the 10 day Antarctic Express  to the 23 day Crossing the Circle. Peregrine operate a number of vessels in this region as detailed:
Sea Adventurer – With a capacity of 117 passengers, she has a proud reputation as a well appointed, elegant, expedition ship. Unique is a spacious, covered promenade with a wooden deck where passengers can view the seascapes. Equipped with Zodiacs for excursions and landings, it offers fine dining and cabins with exterior views.
Ocean Diamond – With a capacity of 189 passengers, this super-yacht is a modern vessel offering a great balance between comfort and expedition. From yoga classes and massages to lectures and a well stocked polar library the Ocean Diamond is staffed with experienced captains, officers, expedition leaders and guides.
Ocean Endeavour –  199 guests, all cabins have exterior views and en suite facilities except triple and single cabins which are Interior cabins.
High Arctic Adventures

Best times to travel June – September (Arctic summer time)
Most expeditions depart Oslo, Norway and Ottawa, Canada
Wildlife highlights include: polar bears, seals, whales, arctic fox, puffins
Activities include snowshoeing, hot air ballooning, hiking, zodiac excursions, wildlife and ornithology
The Arctic is a feast for the eyes. Each day brings the promise of new wildlife sightings, including walrus; thousands of nesting burst; land-dwelling musk ox and caribou; humpback whales; grey seals and harp seals and of course, the mighty polar bear.
Locations you will visit include the Canadian Arctic, Iceland, Greenland, Spitsbergen, Russia and The North Pole.
Peregrine Travel Centre is a full service retail travel agency and whilst Peregrine tours are our preferred option, we book all tour operators as well as flights, transfers, insurance and all your general travel needs.
Click here to enquire about Antarctica or Arctic Travel
Click here to request a brochure
Click here to request a call back from one of our friendly consultants