Originally published in our 2018 Summer Travel Magazine.
It's a new year, time to sit down and think about where on our travel bucket list we would love to visit next. We have selected our top 10 destinations from each region of the world and put together our very own travel wish list for 2018-19.
There are so many beautiful places in the world just waiting to be explored.
South Georgia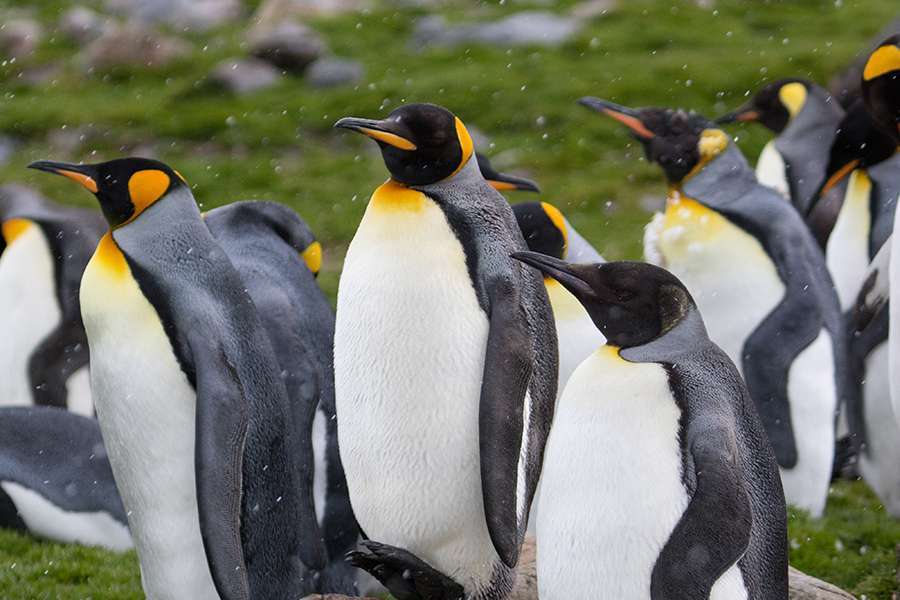 If experiencing Antarctica has been on your to do list, there's no better time than the present to start planning (there's a total solar eclipse happening in December 2021 – if you want the experience of a lifetime you may want to consider travelling during this time!) Whether as a stand alone expedition or part of an Antarctic voyage, do not overlook South Georgia. This remote outpost is home to the Wandering Albatross and colonies with thousands of King Penguins. Quite simply it is an animal lovers dream destination.
Central Asia
A destination that has started to gain more interest recently, and one we're glad to see rising in popularity. Rather than picking just one country here, we've gone with the whole collection of 'The Stans',  as there are some fantastic group tour and private itineraries available. Discover the fascinating landscapes, mountain lakes, culture and history dating back centuries, of these countries situated along the iconic Silk Route. Turkmenistan, Kyrgyzstan, Uzbekistan, Kazakhstan and Tajikstan are destinations you can visit to take in this unique and magical part of the world.
Tasmania
Often overlooked, Tasmania is a fantastic option for a short break throughout the year. If you are wanting a holiday a little closer to home but one that still offers a wide variety of scenery, wildlife and activities then this is a great option. Our recommendation for something a little different, is the Maria Island walk. Situated just off the east coast of Tasmania this gentle four-day walk will take you through this world heritage listed national park, where you'll learn about the history of the island and experience the rare Tasmanian wildlife and spectacular views along the way!
Oman
The perception on travel to the Middle East is slowly changing, and although there are destinations which are still not safe to travel too, you can't let that stop you from experiencing some of the truly magical beauty of destinations in the middle east. Oman is one of those destinations. Nestled on the Arabian Peninsula, the nation boasts remarkable natural beauty and the perfect mix of modern and ancient Arabia. From picturesque mountain scapes, to vast desert and an immaculate coastline – Oman has a little bit of everything to offer a variety of travellers.
Canadian Rockies
This region has always been on traveller's lists, with fantastic options for rail, cruise or land adventures. It can be tailored to suit any travellers style and budget. We have fabulous recommendations for staying in unique lodges or for those wanting a more active adventure there are great options for cycling and walking in these areas. Incredible scenery, beautiful lakes, an abundance of wildlife and depending on which season you choose to travel a totally different experience.
Zambia
Zambia is a slice of African paradise. Our team member Louise embarked on an 8-day walking safari in Zambia in November and has said it was one of her best trips to date! This wildlife lovers dream has a lot less tourists compared to other African destinations – which means that in most cases it is just your small group on safari with the surrounding wildlife and no other vehicles.
Georgia, Armenia and Azerbaijan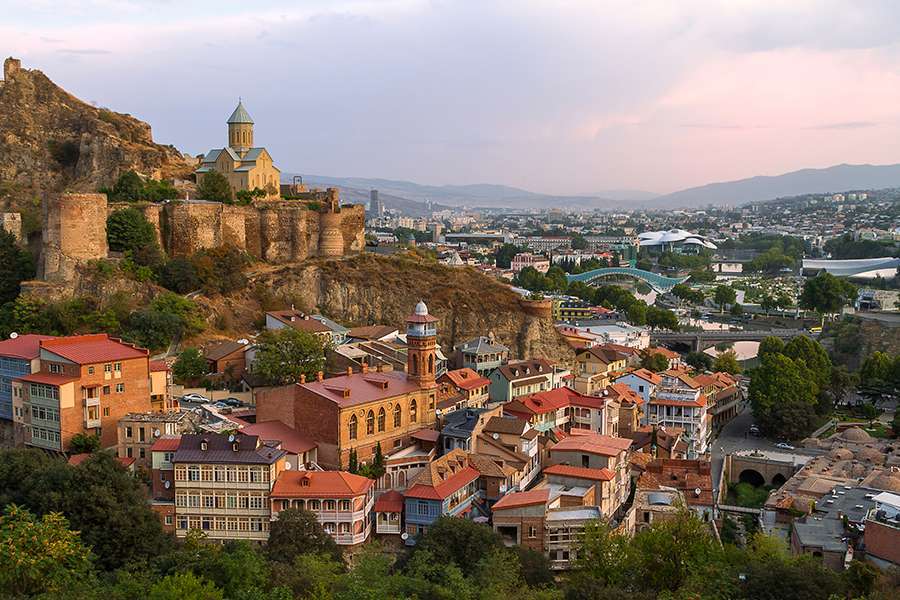 This cluster of eastern European countries provide an incredible alternative for those who have already travelled through Europe but are looking for an alternative to explore. Astonishing natural scenery provides an opportunity for you to explore ancient castles, towers and churches on foot or by bike. The region has a variety of cultures, languages, traditions and cuisines that you will experience along the way.
Mo'orea
This South Pacific island is nestled amongst the French Polynesian islands close to Tahiti and less than an hour flight away from Bora Bora. With breathtaking views (just as good as its neighbour Bora Bora), Mo'orea is a fantastic option for those wanting a getaway not too far from home and not wanting to break the budget. Think relaxing and beautiful beaches, great hiking trails and perfect conditions for snorkelers and scuba divers to explore the unique reef.
Costa Rica
This rugged Central American destination filled with rainforests, diverse wildlife, beaches and spectacular natural sights has been on our radar for a while, in fact we are taking a group over this year to explore this incredible destination! With coastlines on the Caribbean and Pacific oceans, volcanoes to trek too, national parks to explore, suspended canopies to wander over and some unique wildlife like the Toucan, Sloths and more, Costa Rica will leave you speechless and wanting more.
Canadian High Arctic
This area is a long way north of the Arctic Circle and north of Alaska, but not quite the end of the world. Made up of Baffin, Devon and Ellesmere Islands, this region offers an indescribable Arctic experience. Mountains, fjords, glaciers and pack ice all make up this rugged wilderness area, providing the perfect backdrop to witness animals such as walrus, beluga whales, muskox and the elusive polar bear! You can access this area by plane or on an expedition along the breathtaking Northwest Passage.