A fascinating destination with a unique mix of modern city and historical charm – Japan is a country worth exploring! Whether it is to experience the sheer beauty during Cherry Blossom season, the bright lights of Tokyo or learn about the traditional heritage of the Geisha, there is so much to learn and enjoy travelling through this magnificent country.
We caught up with the expert team at Inside Japan and asked them some questions about travel to Japan. Here's what they have to say about this amazing destination.
1.For someone who has never been to Japan but is considering it as their next holiday, what would you say to convince them?
Whatever you enjoy when you travel, Japan is almost certain to offer it. History buff, culture vulture, foodie, tech-head, scenery lover, spa-lounger, there really is something for everyone. Check out any recent poll of top countries and top cities to visit, and Japan and its major cities are regularly at the top. The secret is out!
2. When is the best time of the year to travel to Japan? What can travellers expect year-round?
Japan is famous for its four distinct seasons, so there really is something to appeal, whatever time of year you travel. Spring and autumn are popular as the temperature is pleasant and the blossom/leaves make for a spectacular backdrop to all those top travel pics! Spring is March to May, with the peak cherry blossoms in late March to mid April. Summer is June to August, hot and humid but some vibrant festivals on offer. Autumn is September to November with the best of leaves being between mid October and late November. Winter is December to February, the best time for the famous powder snow, plus winter wildlife, snow-covered temples, warming winter food and much more!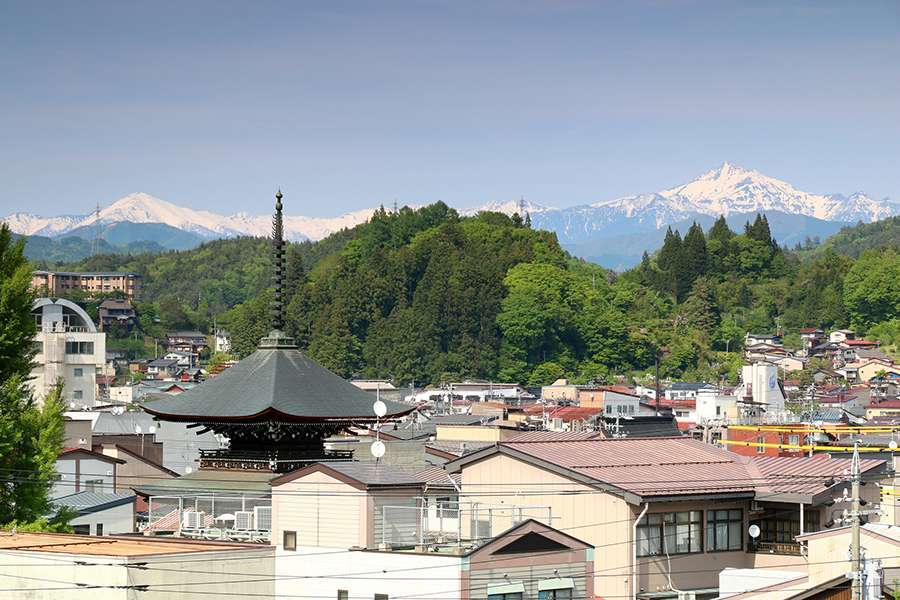 3. For a first time visitor, what are the must see destinations you would recommend? And what's a good amount of time to allow for visiting?
You have to spend some time in Tokyo and Kyoto, but don't limit yourself to just those two spots. There are dozens of other amazing destinations, and it is easy to get off the beaten track. With Japan's efficient transport system, it is easy to fit 6 or 7 destinations into a 2 weeks trip and not feel rushed.
4. What mode of transportation would you recommend for those wanting to utilise Japan's transport system?

The bullet train is the signature way to get around Japan, and pretty much any itinerary will include trips on it. But the rail network also includes dozens of express and local train lines too, so nearly all the top destinations are accessible by train. But do consider hire car for smaller more rural areas, and the occasional domestic flight can hop you long distances faster than even the bullet train. Once in each destination, consider walking or cycling – a lot of the joy of Japan is in the detail, and if you don't slow down you will miss it.
5. Can you share with us your top 3 experiences/ must do's in Japan?
Watch the sun go down over Miyajima Island just off Hiroshima. Enjoy an outdoor hot-spring bath, preferably with a scenic view. And have a big night out in an izakaya (Japanese pub), and don't be afraid to talk to the locals!

6. Is it a family friendly destination?
Absolutely – I took my 2-year old there this year! Japan is clean, safe, everything runs on time, and the Japanese think of everything when it comes to looking after little ones. There are loads of great activities that keep the whole family happy. How about a samurai sword fighting class, or a family session of taiko drumming? Or a night out to remember at the ninja restaurant, where your waiter might jump out from a trapdoor and make your dinner appear out of a puff of smoke! And of course Tokyo is the only city in the world with not one but TWO Disney resorts!
7. Most people may not think of wildlife when they think about Japan, what unique wildlife experiences can travellers expect in Japan?
The snow monkeys are the most famous, but there are also some rare bird species, especially in Hokkaido in winter. You can spot bears in the Japan Alps, watch sea turtles hatch down in Kyushu, dive with manta rays in Okinawa and of course don't forget the sacred deer of Nara – just hold onto your hat!
8. There are a great range of outdoor activities for those looking for a more active holiday, what would you recommend?

Japan is perfect for walkers and hikers, with some lovely multi-day hikes along ancient pilgrimage paths, passing through stunning scenery, resting at rustic traditional inns along the way. Thrill seekers can try out canyoning, rafting, mountain biking, and the ultimate Japanese experience – watching sunrise from the summit of Mt Fuji.
9. What traditional Japanese dishes do you recommend people try?
There may be plenty of Japanese food here in Australia these days, but there are many elements of Japanese cuisine that you don't see in Oz. Don't miss okonomiyaki a cook-it-yourself savoury pancake. Or slurp a bowl of soba or udon noodles – many regions have their own twist. And you should never assume you don't like sushi until you have tried it in Japan. Those Aussie food court sushi rolls will never hit the spot again!
10. Any other advice for travellers considering Japan as a holiday destination?
If you want to travel in the popular times of year, book early – the best hotels, guides and experiences sell out months in advance. If you need to plan a last-minute trip, try to aim for one of the less busy times of year. Sure you might miss the cherry blossom, but you will still have so much of Japan to enjoy, will avoid some of the crowds, and can probably still get a room at that special boutique hotel, or a table at that Michelin starred restaurant.
As you can see, Japan certainly has a lot to offer as a holiday destination. If this is an experience you would love to see for yourself please contact us and we'll happily help you put together the perfect tailor-made itinerary, along with our friends at Inside Japan, to make sure you get to experience all that is on your wish list!