It's hit the news, the twitter feeds and the facebook pages. Heads are down and phones are up .
Pokémon Go has taken Australia by storm, encouraging smart-phone users to explore their neighbourhoods and capture, train and battle virtual Pokémon.
Now, Geckos Adventures is taking the game to a whole new level, offering the ultimate Poké-trip, Pokémon: Let's Go!, which leads players to different corners of the globe so that they can be amongst the first to catch these little virtual creatures in remote corners of the world.
From Peru to the Galapagos Islands, Egypt to Cambodia, Geckos Adventures has created a tailor-made 'Poké-friendly' trip, using innovative technology and data to predict likely pokéstops and gym locations.
The tour gives people the chance to catch Pikachu at Machu Picchu, spot Snorlax in San Cristobal in the Galapagos, get Gabite at the Great Pyramids of Giza and capture Cloyster at Cambodia's Angkor Wat.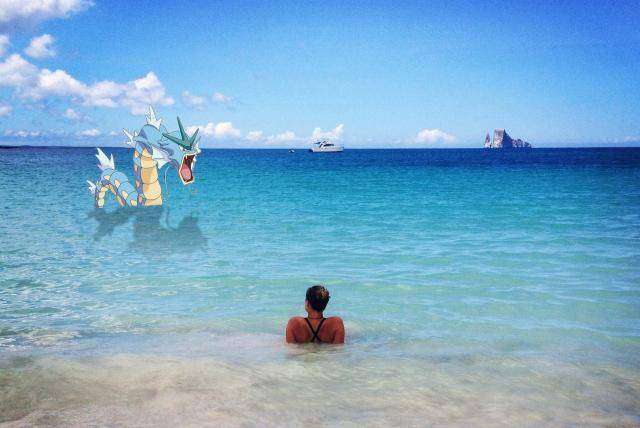 Combining four of Geckos' most popular itineraries; Peru at a Glance, A Taste of Galapagos, Egypt Unearthed and Essential Cambodia, the 6-week tour lets people chase Pokémon while experiencing this once-in-a-lifetime real/ virtual adventure.
Trip highlights include exploring temples in Southeast Asia, spotting iguanas and tortoises in the Galapagos Islands, hiking the Inca Trail in Peru and riding camels in Egypt.
Pokémon Go is a great way for people to explore new areas of their own cities, and now Geckos Adventures is giving players the chance to take the game to new places, while opening their eyes to the rest of the world.
Pokémon: Let's Go! offers a unique travel experience, where the virtual world and the real world collide to give Pokémon players the chance to be the first in the world to catch 'em all!
From $9,800 per person, the trip departs from Lima, Peru on August 28, 2016 and will end in Bangkok, Thailand on October 10, 2016.
Contact us about 'Pokémon: Let's Go!'