You don't need a specific reason to visit Cuba – it's a country with a genuine culture, friendly locals, delicious food, entertaining colours and sounds and breathtaking Caribbean views – so visiting at any time of the year is sure to delight and satisfy travellers. However, there is a time of year when the city of Havana is filled with the smooth and soulful sounds of Jazz, a time when travellers can get a real appreciation for this unique style of music and fully soak in what this type of music means to Cuba and the historical importance it holds.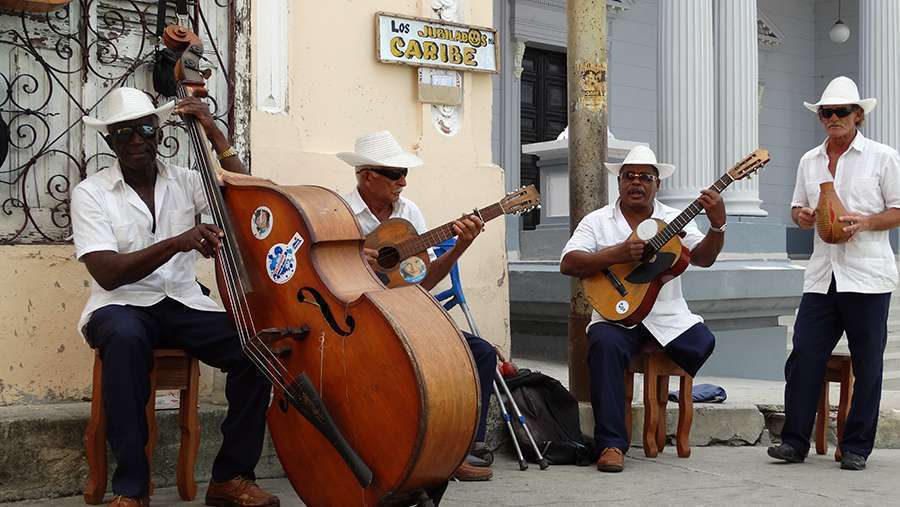 This entertaining time of year is the Havana International Jazz Festival! Held in January, the festival has been a part of the city since 1979 and over the years has become one of the most significant jazz events on the global calendar. Attracting both international artists and local Cuban musicians, travellers can expect to catch a range of live shows over the 9-day festival.
Visitors can explore Havana by day and at night enjoy one of the many live shows being held, including major concerts at large theatres and intimate live shows at local bars and clubs. For Jazz and music enthusiasts there are all access festival passes that can be arranged so you can attend a range of the shows on offer, or for those only wanting to attend a few shows individual concert tickets can be purchased instead.
Jazz music has long been an important part of Cuba's history and culture and is one of the most popular types of music, especially in the city of Havana. The influence of different countries, especially Africa and Spain, over many centuries has created a Jazz sound unique to Havana.
In 2019 the festival is planned for the 13th – 21st January, a great time to visit as the temperatures average around 21 degrees Celsius, perfect for exploring and getting out and about. The Cuban capital has a lot to offer travellers including discovering the historical Old Havana, visiting the delightful Fabrica de Arte Cubano (a night spot combining art and culture with music and delicious food), riding in a vintage convertible and discovering the city in an iconic way, or visiting Fusterlandia, an art lovers dream. There is so much to see and do, we promise you won't be bored.
If you're heading to Havana for the festival it's definitely worth extending your trip and taking in the rest of Cuba, destinations such as Cienfuegos, Trinidad, Camaguey, Santiago de Cuba and Baracoa (to name a few) will give travellers a taste of the Cuban culture and this fascinating destination with a rich history. A great way to make the most of your time is by including a small group tour at the end of the festival – Peregrine's 10 day Cuba Explorer or Intrepid's 13 day Cuba Highlights tours are both great options for travellers wanting to get more of a taste for Cuba. Australians visiting Cuba are required to obtain a visa before entry and will have to fly through another country to reach Cuba as you cannot fly there directly from Australia, our consultants are able to assist with this when arranging your travel.
The Cuban Jazz Festival is a fun and unique way to experience Cuba – adding a fun and incredible vibe to an already bustling and happy destination! If you'd like more information and details about the festival or travel to Cuba please contact us on 08 8223 5905 and we can help you with any questions you may have and put together the perfect itinerary for you!
(All images taken by our team members Monica and Louise)